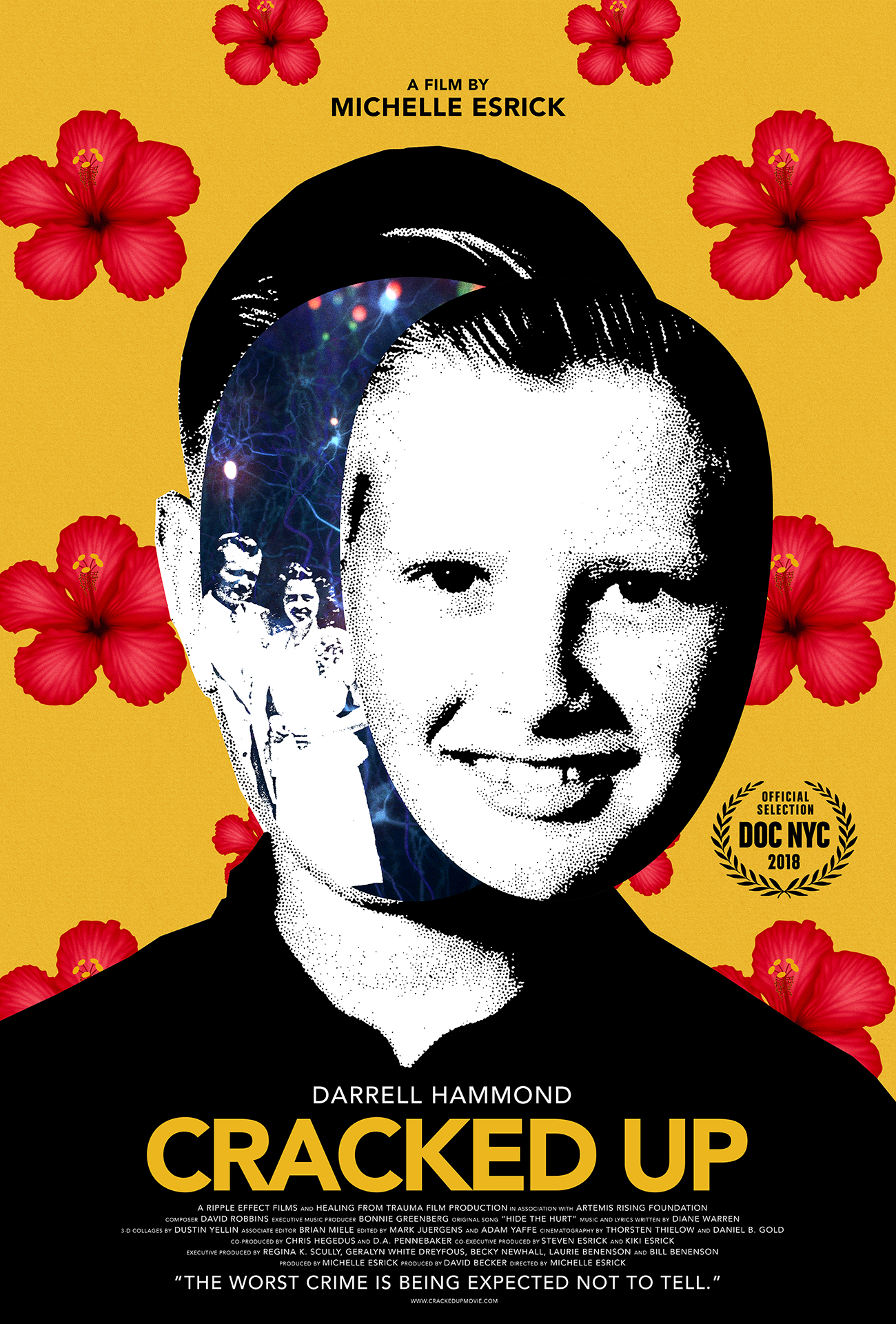 Cracked Up: The Darrell Hammond Story
https://www.crackedupmovie.com/new-page
In Cracked Up, opening in the fall of 2019 in New York and Los Angeles, we witness the impact that childhood trauma can have over a lifetime, through the incredible story of award-winning comedian, master impressionist, and Saturday Night Live veteran Darrell Hammond. Renowned for his impressions of Bill Clinton, Sean Connery, Al Gore, and more, Hammond performed brilliantly on live TV, but behind the scenes he suffered from debilitating flashbacks, self-injury, addiction, and misdiagnosis, until the right doctor isolated the key to unleashing the memories his brain had locked away for over 50 years.
Cracked Up director Michelle Esrick creates an inspiring balance between comedy and tragedy, helping us understand the biological effects of childhood trauma in a new light, breaking down barriers of stigma, replacing shame with compassion and hope, and exploring what's possible when science meets the human spirit.
Cracked Up also features Lorne Michaels, Steve Higgins, Christopher Ashley, Dr. Nabil Kotbi, Dr. Bessel van der Kolk, Whoopi Goldberg, and Larry Laskowski.