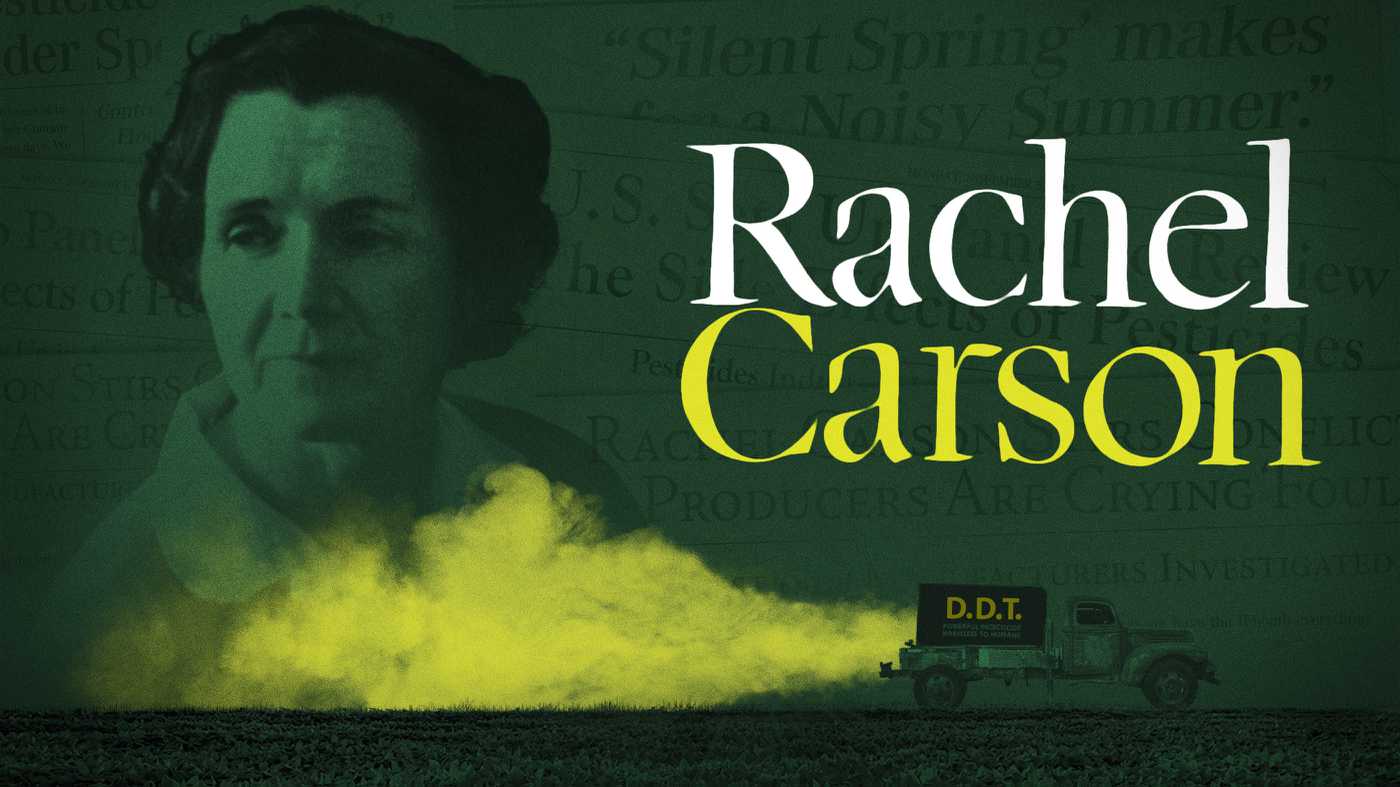 Rachel Carson
https://www.pbs.org/wgbh/americanexperience/films/rachel-carson/
She set out to save a species … us.
When Rachel Carson's Silent Spring was published in 1962, the book became a phenomenon. A passionate and eloquent warning about the long-term dangers of pesticides, it unleashed an extraordinary national debate and was greeted by vigorous attacks from the chemical industry. But it would also inspire President John F. Kennedy to launch the first-ever investigation into the public-health effects of pesticides – an investigation that would eventually result in new laws governing the regulation of these deadly agents.
Featuring the voice of Mary-Louise Parker as the influential writer and scientist, Rachel Carson is an intimate portrait of the woman whose groundbreaking books revolutionized our relationship to the natural world. Drawn from Carson's own writings, letters, and recent scholarship, this film illuminates both the public and private life of the woman who launched the modern environmental movement and revolutionized how we understand our relationship with the natural world.